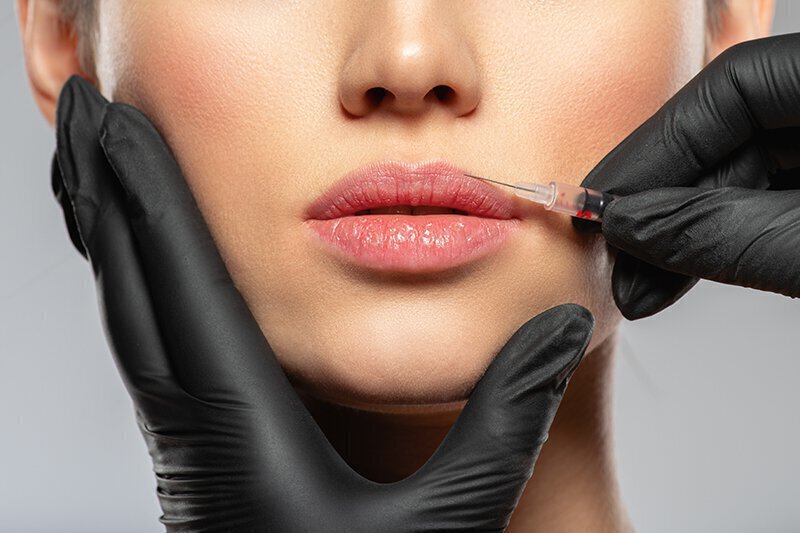 Botulinum Toxin
BOTOX, or Botulinum Toxin Type A (onabotulinumtoxin A) is an injectable therapy that reduces facial wrinkling.  BOTOX is one of the most common cosmetic procedures performed in plastic surgery.  Over 11.8 million BOTOX treatments have been given since 2002.
BOTOX comes from the bacteria Clostridium botulinum.  It is a type of neurotoxin that freezes muscles and prevents them from contracting.  When BOTOX  is used in the face, it effectively reduces the contraction or freezes the muscle depending upon unjection technique.  BOTOX is FDA approved, and in the hands of Board Certified Plastic Surgeons, has an unparalleled track record of safety and success.
BOTOX is best suited in treating what we call "animational rhytids".  This term refers to facial wrinkles that occur due to muscle contraction.  There are specific areas that develop these types of wrinkles such as around the eyes (i.e., crows feet and frown lines).  These areas include the glabella, periorbital areas, and forehead.  Animational rhytids also can form around the mouth.  The use of  BOTOX in this area will reduce these lines, but it also markedly reduces overall lip function.  We use BOTOX in the lip area, but only in a very conservative fashion.  In other areas of animational rhytids, we can provide an outstanding aesthetic result without depleting overall muscle function.
The Ocean Drive Approach to BOTOX Injections
At Ocean Drive Plastic Surgery, all of our patients are evaluated comprehensively during the initial visit to our office.  Evaluation may include Canfield skin imaging, if tone issues are present, with our state-of-the-art camera imaging system.  Patients are shown both areas of wrinkles that are effectively treated by BOTOX, and as well, areas that are not well treated by BOTOX (i.e., lateral cheek, middle lower eyelid, etc.).  Patients are given an option to proceed with BOTOX injections alone, or to combine BOTOX therapy with any other treatment modality. ; These modalities progress from skin care all the way to plastic surgery.
Prior to facial injections our patients receive a complimentary numbing cream treatment.  Once the "edge" is off, injections are done in conjunction with cold skin massage to reduce discomfort.   Patients are also provided Arnica Montana, a natural herbal medicine, to minimize bruising.  Muscle relaxation start to take place in 1 week, with the final result being present by 2 weeks.