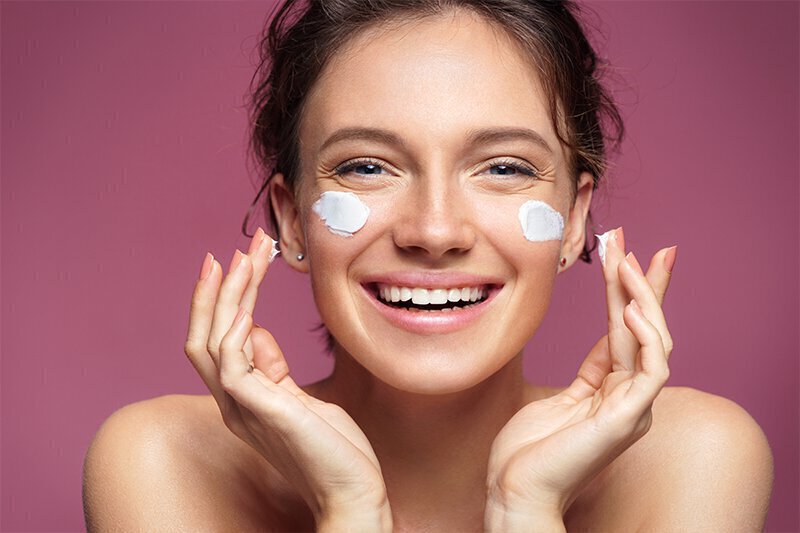 Skin Care for Fitness Models
Fitness models, in general, are extremely well hydrated. It is one of their metabolic secrets, so to speak. During peak training, many will drink up to 3-4 liters of water daily, if not more. What is less generally known is that, before a show, they profoundly dehydrate themselves to increase the chiseling of their musculature. This dehydration is just another layer of incredible dedication and sacrifice that all of these men and women endure for the sport they love.
While dehydration has a beneficial effect on musculature, it reeks havoc with one of our areas of excellence: SKIN CARE!! Before a show, models enter a stage of dehydration, carbohydrate fasting, and high intensity cardiac and interval training. As well, they may coat themselves with multiple layers of spray tan, often accompanying significant skin makeup layering as well. Taken altogether, there is absolutely no recipe in the world that is worse for the health of your skin. So what skin care regimens do the pro's and winners do before the show? They get a facial tune-up prior to competition to put their best face forward. Let's examine the options:
Skin Care Solutions for Common Problems:
Dehydrated Skin:
This is a killer on stage, especially with photographs. Best way to prevent this is with an aggressive skin care package starting 2 weeks before showtime. We custom design a skin care package based on your skin type and tone, but every single person gets a zinc or titanium based sun screen, antioxidant, and fragrance free moisturizer. The most crucial area that gets hit LOWER EYELID. Think Obagi Elastiderm, start 3 weeks before the show if you have pre-existing lines, 2 weeks if you do not. Remember, the tanning element only looks as good as the underlying skin
2) Volume loss:
With you metabolism into overdrive, forget about any of the hyaluronic acid fillers (Juvederm, Restylane, Belotero) lasting longer than a month. Your metabolic rate will eat these fillers alive. Best option: Get your fillers done 2 weeks before the show. Crucial areas for volumization are the nasolabial folds, marionette lines, lips, and cheeks. At 2 weeks, your result will be there for competition. It just doesn't last as long as it would with a slower metabolism. Offseason, I often use Radiesse in these patients as it metabolizes slower than the hyaluronic acids.
3) Skin Tone:
Two skin care options for brown spots: 1) An ungodly thick coat of self spray tan, or 2) Broadband Light (BBL). Broadband light is the next evolution of intense pulsed light. It is designed to remove all excess pigmentation of the superficial skin. It also helps with texture and fine lines as well. Recent literature out of Stanford University also suggests it reduces facial aging over time. We avidly use broad band light treatments (BBL) in all of our fitness clients throughout the year, and we always do a combination macrodermabrasion 3 weeks before the show, and then 2 weeks before the show we do BBL (515nm, and 560nm wavelengths) at one pass each.
The goal of all of these skin care interventions is to allow your skin to shine as brightly as your body. These are some of the things that winning models undergo to ensure victory. Preparation for the show is crucial, but its also crucial to compensate for the rigors of the preparation, and their effects on your skin.