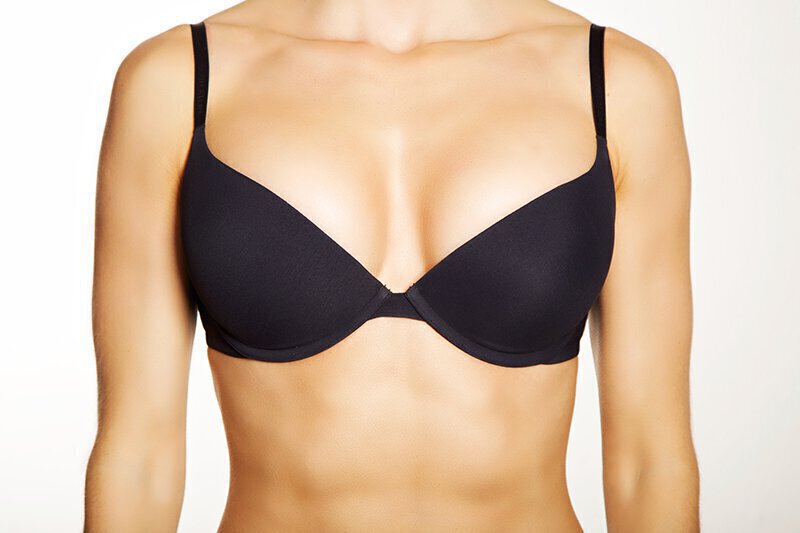 The majority of cosmetic plastic surgery procedures are designed to bring our appearance into the societal norm.  Take, for example, eyelid lifts (i.e., blepharoplasty).  Over time, many of us develop excess upper eyelid skin, as well as bags in our lower eyelids, and sometimes we develop negative canthal tilt.  This makes us appear older and tired, and commonly produces a sense that we look older than we feel.  Upper and lower lid blepharoplasty are designed to remove the excess skin, fat, and re-tighten the eyelids, providing a more refreshed look.  This refreshed look is what is considered the normal youthful appearance by society.   The exact same concept applies to facelift, brow lift, and almost all other types of facial interventions.  Crow's feet are frowned upon by society, so we get Xeomin, or Botox.  Love handles are not considered a healthy norm, so we get liposuction or some other form of body contouring.
Breast augmentation, however, is unique.  In many cases, it is an escape from the mundane.  It is an attempt by our patients to create something unique and spectacular, and provide a sense of individuality.   Please understand that unique and spectacular do NOT refer to size.  Rather, it refers to creation of a more perfect self-image, regardless of what society considers normal.
A great example of this is Brooke Burke-Charvet.  Brooke is an avid supporter of breast augmentation, as she has experienced first hand how empowering the procedure can be.  She is obviously an incredibly beautiful woman by birth, but her breast augmentation serves to make her absolutely spectacular!!  She went with a very natural look, and in her case, the results were unique and spectacular.  She had a self image that she wanted to create, and it worked for her.
Another great example of this is Jenny McCarthy.  Jenny obviously went with a larger, more noticeable augmentation, but it worked perfectly for her!!  Since her augmentation, she has become part of mainstream media, including Playboy, MTV, The View, and other ventures.  She had a different self image in mind, and it worked for her as well.
This is what makes breast augmentation so unique, and so gratifying for me as a board certified plastic surgeon.  This procedure allows me to help create a unique, individualized, spectacular result with a short, safe procedure.  It creates a unique bond between our practice and our breast augmentation patients because it lets us participate in accomplishing women's individual goals and dreams.   We feel so very privileged to offer these services at our beachside surgery center in Vero Beach, Florida.  We hope this explains why.