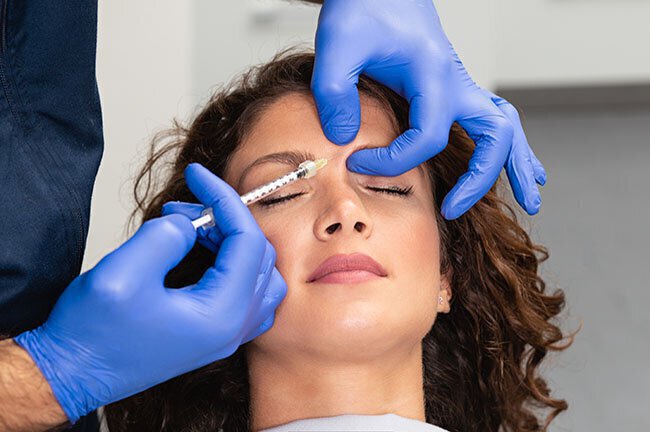 Introducing Xeomin, the new and improved Botox treatment
We are thrilled to be the only elite provider of Xeomin on the Treasure Coast. By now, everyone has heard of Botox in one form or another. Botox was a quantum leap forward in non-surgical facial rejuvenation, and has been a mainstay of plastic surgery practice for over a decade. Recently, Merz Pharmaceuticals has been able to produce a new, improved form of Botox that they have named Xeomin. This new product has provided the next quantum leap forward in nonsurgical facial rejuvenation.
While Botox has been, and continues to be, an important part of plastic surgery, many of our clients have elected not to use it or try it because they fear getting the Botox look. This is commonly described as a frozen state with limited movement of the forehead, eyebrows, and the muscles around the eye. For many people, the frozen look is not what they want, and they would rather keep the wrinkles than get the Botox look.
Enter Xeomin. Xeomin is a new type of neuromodulator treatment that promotes an earlier onset of action (1-3 days versus 5-15 days) and a less frozen, more natural look. The parent molecule in Xeomin is the same as Botox, but unlike Botox, there are no preservative proteins in Xeomin, making it a purer product. Our patients who have tried both Xeomin and Botox consistently tell us that Xeomin feels less heavy, and more natural. We have seen these results throughout 2014, and are incredibly excited and honored to be the only Elite provider of Xeomin on the Treasure Coast.
Xeomin is FDA approved for the treatment of facial aging. It is a safe, minimally invasive treatment with ZERO downtime. Treatments are commonly administered during lunch breaks, as the procedure itself takes less than 20 minutes. Results are commonly seen within 48 hours, and can last for months. At Ocean Drive Plastic Surgery, Dr. Durkin does all of his Xeomin injections himself. Xeomin is commonly combined with dermal filler therapy, such as Radiesse, Belotero, Juvederm, Restylane, and Juvederm Voluma for greater effect. It is also commonly used with any form of laser resurfacing for even longer lasting results.